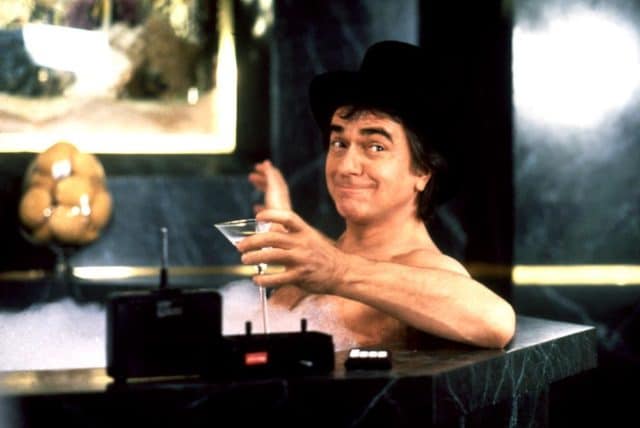 You never knew you wanted an 80s comedy from an unheard-of director starring a British jazz pianist, but now you do. Not quite as many jokes-per-minute as Airplane, but it feels like it's close.
Arthur is fun, sweet, and incredibly quotable (and has a great theme song, but that's neither here nor there). I grew up with quotes like "eat your roll." Most other quotes probably wouldn't be appropriate for a kid. All that is to say that Dudley Moore and John Gielgud put on great and hysterical performances, and you'll want to watch it every couple of years. If you like, here's a quick synopsis:
Wealthy New York City playboy Arthur Bach (Dudley Moore) is perpetually drunk and completely rudderless. Dutifully supported by his sharp-tongued and quick-witted butler, Hobson (John Gielgud), Arthur reluctantly prepares to enter into an arranged marriage with heiress Susan Johnson (Jill Eikenberry). When he meets Linda Marolla (Liza Minnelli), a waitress from Queens, he falls head over heels in love, but if he backs out of his engagement with Susan, he may lose his fortune.
It's listed here, so Arthur is definitely worth your time. Here's a trailer for more flavor: